OUR MEMORIES & STORIES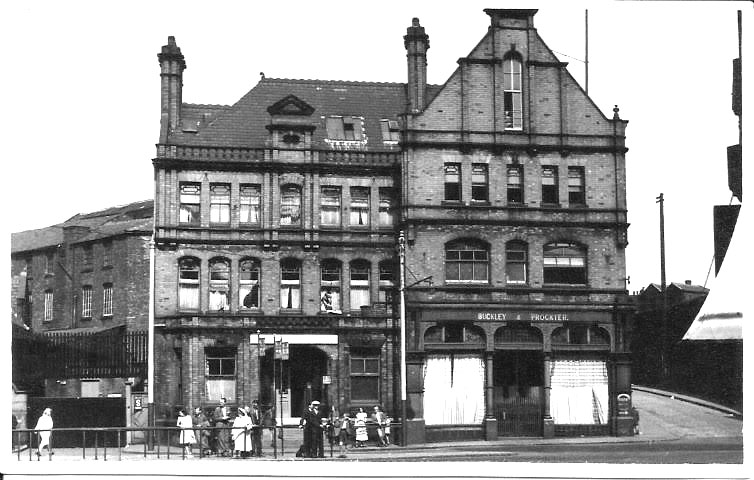 This photo, from Janis Zakis, is of the old Buckley & Prockter store at Mumps, with an adjacent hostel, and was amongst his mother's photos (not a postcard photo). His mother was a Latvian refugee after WW2 and was in Lancashire in the late 1940s early '50s. Unfortunately, Janis doesn't know if the photo had any significance for his mother.
It is also known that his mother spent time in the 'Excalibur' hostel for refugees, in Alsager. You can read a little more HERE
His mother's name was Elina Zvejnieks, later Elina Zakis when she got married.
My note - The building is still standing, still in use, and standing virtually on its own next to the tramline from Oldham out towards Rochdale. Google maps has a very good bird's eye view of it.I