'SERVICEMEN WE KNOW'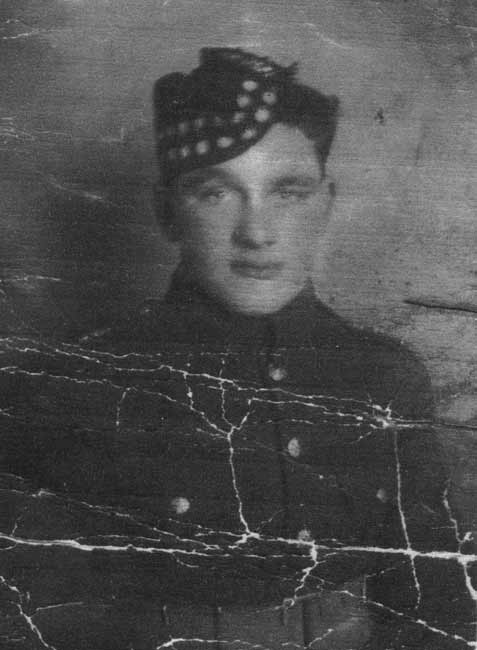 Private Charles Eaton - 47815, Royal Scots Fusiliers
of Oldham
Charlie, (as he was known) Eaton was born in August 1899, in Motherwell, Scotland.
Charlie's father, Ashton-born Charles Eaton, a stone mason, was working in Scotland at the time.
The family returned to Oldham a few years later and in 1911 were living in Wallace Street, Oldham.
Charlie enlisted, in Glasgow, in August 1914, when he was just 15 years old.
He was sent to France, on active service, in 1917
He survived the war, but was wounded just days before the Armistice and, as a result, his leg was amputated.
He returned home and married Mary Ellen Oliver, in 1923.
~~~~~~~~~~~~~~~~~~~~~~~~~~~~~~~~
"SAUCHIEHALL STREET GLASGOW.
On the 16th August 1914, at the age of 15 years, Charlie with his friend Jimmy Clancy, left Oldham to travel to Glasgow and join the Royal Scots Fusiliers. At the time there was a strong recruitment drive for men to join the army to train to tight the increasing threat from the German Army. Although Charlie and J immy were both under age they decided that they could get away with it by giving false dates of birth .
On their arrival in Glasgow, they immediately asked for directions to the Head Quarters of the Royal Scots Fusiliers, making a point of asking only the prettiest of the girls they saw. They considered these girls would of course know exactly the address of the recruiting office.
Arriving at the Recruiting Office the two lads were met by a large heavily built soldier wearing the stripes of a sergeant. Charlie and Jimmy both gave their names and false dates of birth they had agreed on. The Sergeant looked at the two of them with a wry smile and asked to measure their height . Whilst Charlie just managed to meet the height requirements by standing on his toes. Jimmy failed, he was too short by a good inch or so. The Sergeant looked at them both and said in his broad Scotch accent "Go home laddie and come back when you have grown some more".
The two lads reluctantly and unhappily walked out of the office, then wearily walked up Sauchiehall Street. They had very little money and nowhere to stay, and they must now find there way back to their homes in Oldham. As they walked past a pub, Jimmy despondently kicked some old beer bottle corks around with his boot. Suddenly he had an idea, why not use the corks? He explained his idea to Charlie and they began to search to find enough corks to go inside Jimmy boots.

Fifteen minutes later they again walked into the Army headquarters to be met with a broad smile from the Recruiting Sergeant, this time they both met the height requirements and signed on as Band Boys of the 3rd Battalion of the Royal Scot's Fusiliers."

by Norma Heaton
More of his story in 'Our Memories & Stories' :
Charlie Eaton ... before 1914
Charlie Eaton ... The War Years
back to 'SERVICEMEN WE KNOW' Gallery
Information and photos contributed by : Norman Eaton