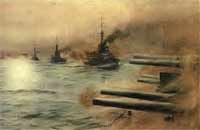 The Battle of Jutland
31st May - 1st June 1916
Transcripts; map; names of local casualties; local stories; list of ships and crew lost; chronology of Battle etc.
'The Oldham Battalion
of Comrades'
24th Battalion
Manchester Regiment.
(scanned pages)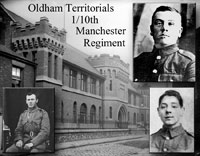 Oldham Territorials
1/10th Battalion,
Manchester Regiment
'Oldham Terriers -
Their Part in the War'
by Sgt. Maurice Bradbury, M.M.
Transcriptions of a series of articles
published in the Oldham 'Standard'
in Spring 1919.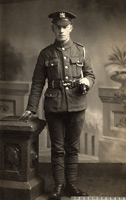 Servicemen we know
GALLERY -
many with links
to their own personal story.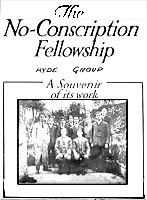 Conscientious Objection
after the
Military Service Act
of 1916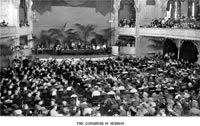 Campaigning
for Peace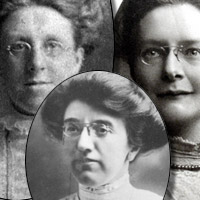 The Role of Women in WW1
(With images from the IWM Collections)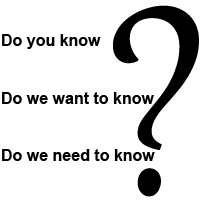 Random snippets of
information that just might help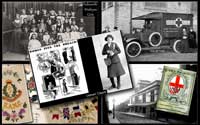 'THE GREAT WAR - HOW IT TOUCHED LIVES IN OLDHAM'
PART 1
The Narrative and Slides from the August 2014 Talk at Oldham-HRG
PART 2
The Narrative and Slides from the September 2014 Talk at Oldham-HRG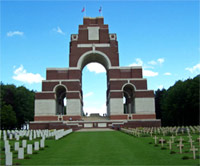 July 1916 to November 1916
... The Battle of the Somme