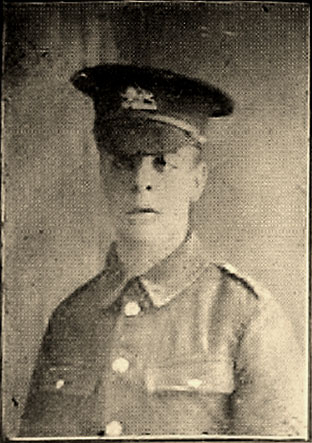 Wilfred Smithies no. 17699, Private
Kings Own Royal Lancaster Regiment

Wilfred was born in 1893 in Crompton and was baptised 19th September, 1894
He was killed in action, on the Somme,1st July 1916

Wilfred was the only surviving son of John & Mary Smithies of 14 Howard Street, Waterhead Oldham.
He was the cousin of Josiah Smithies and of Edgar Thompson.
Wilfred's name is on Oldham War Memorial and is remembered on the Thiepval Memorial.
back to 'SERVICEMEN WE KNOW' Gallery

Photo & information contributed by : Michaela Bilynskyj