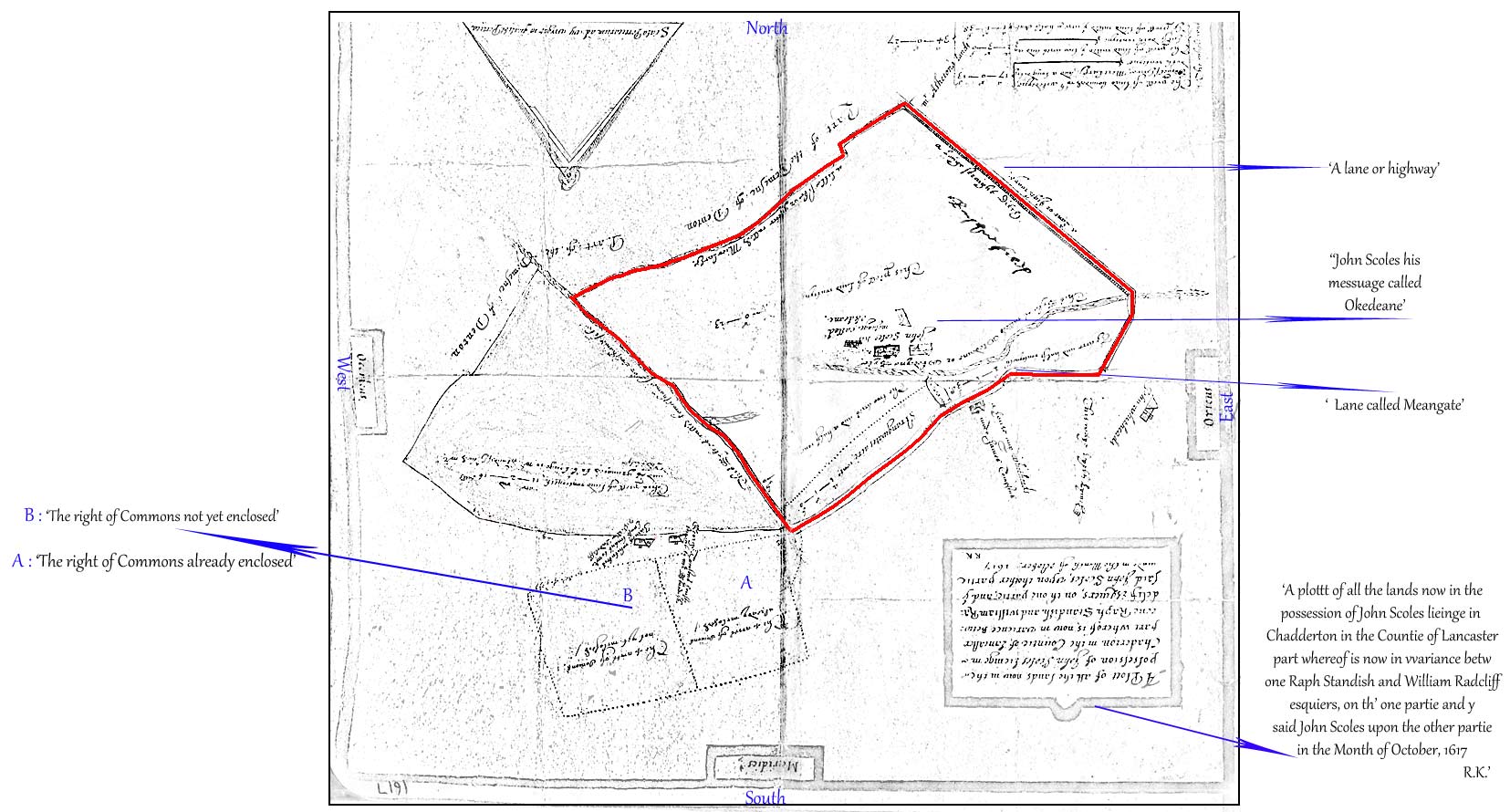 A photocopy of a Map from 1617 showing a part of Chadderton
It was made as a result of a discrepancy between 2 claims concerning lands held by John Scoles.
Some transcriptions round the sides.
A boundary is marked in red ......... this boundary line can be found on subsequent maps
The map has been turned through 180° so that North is now at the top of the map.