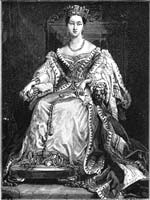 Oldham Celebrates Coronations:
Queen Victoria
Edward VII
George V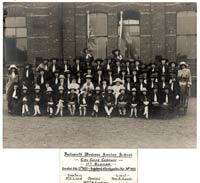 Failsworth Wesleyan Sunday
School Girl Guide Company -
17th Oldham
& selected pages from Minute Book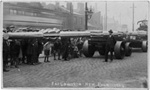 It's 1924 and Failsworth erects it's new Pole
August 11th ....... the Pole is erected
August 23rd ......... the new Pole is unveiled
August 23rd ....... a Carnival in honour of the occasion
4 photos from the unveiling day;
transcript of a newspaper clipping;
image of 'Appeal for Contributions';
transcript of page overleaf with 'Brief History of the Pole'.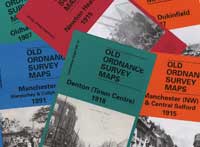 Street index for 24 of Alan Godfrey Maps
in the Greater Manchester area.
Map Scale 1:25000
Alphabetical list of 7,500 streets,
churches,and some physical
features etc
Each map is split into a 10 section grid, using the folds, for locating entries..