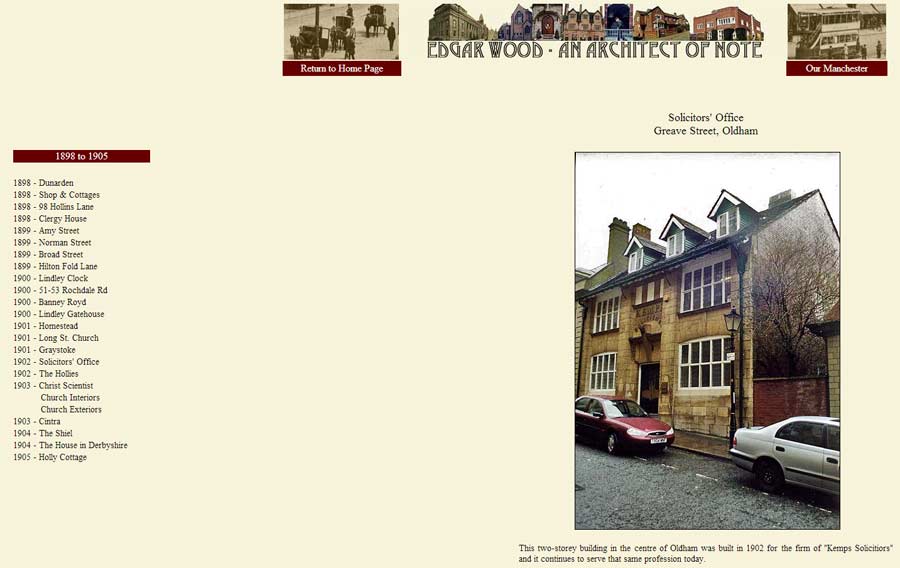 LINK to the website for Middleton-born architect Edgar Wood who designed the building illustrated above, on Greaves Street, in Oldham. He was
joined, in his business, by Oldham-born architect James Henry Sellers. Visit the website to read more about their lives and work.
LINK to a page of photographs of a number of the architectural features of the Greaves Street building (these and more are also on the dedicated website).
Contributor: Alex Balmforth