Long Millgate, Manchester

circa 1800

'THE PETERLOO MASSACRE'
Monday 16th August, 1819
St. Peter's Field, Manchester.

An on-going project towards the 200th Anniversay in 2019

BEFORE ... ON THE DAY ... AFTERMATH : In Two parts
Narrative & Pictures from the talk at Oldham HRG Meeting, August 2016

Market Place,

Manchester in 1823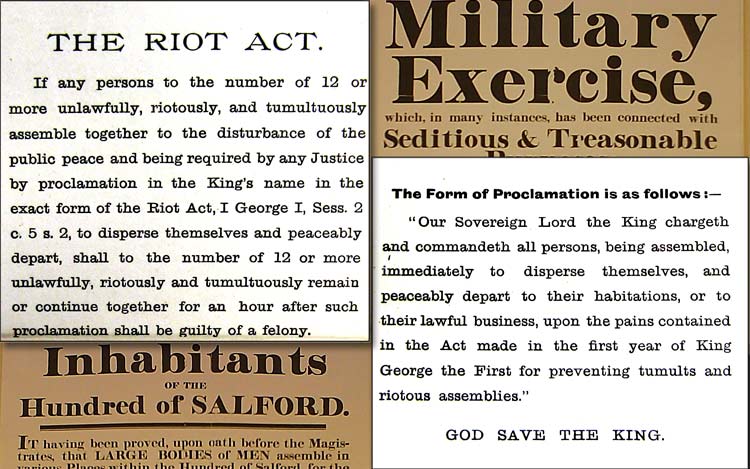 The Riot Act ...
and a Notice the following day, on the 17th August, to the "Inhabitants of the Hundred of Salford"
stating that they should,
"...abstain from ... Military Exercise, which in many instances has been connected with Seditious and treasonable Purposes,"
It was signed by the magistrates : W.M. Hulton, W.R. Hay, R. Wright, Trafford Trafford, H.D. Broughton, Thos. W.M. Tatton, J. Norris,
William Marriott, W.M.C. Bagshawe, C.W. Ethelston, J. Silvester, R.A. Fletcher, Jas. Watkins.
Return to Part 1 BEFORE & ON THE DAY ...