Long Millgate, Manchester

circa 1800

'THE PETERLOO MASSACRE'
Monday 16th August, 1819
St. Peter's Field, Manchester.

An on-going project towards the 200th Anniversay in 2019

BEFORE ... ON THE DAY ... AFTERMATH : In Two parts
Narrative & Pictures from the talk at Oldham HRG Meeting, August 2016

Market Place,

Manchester in 1823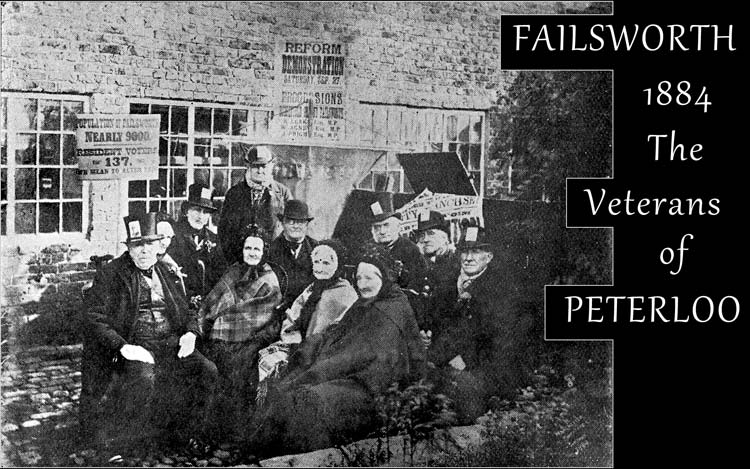 Failsworth Veterans of the Peterloo Massacre in 1884

The photograph was taken by John Birch, 27th September 1884 on the occasion of a Reform Meeting in Failsworth.
It was published in 'Short Stories About Failsworth Folk' by Sim Schofield, 1905.

The Reformers are, from the back:
David Hilton (79)
next row: Thomas Chadderton (81), John Davies (78), Thomas Ogden (81), Jonathan Dawson (82).
next row: Susannah Whittaker (81), Mary Collins (83), Catherine McMurdo (88), Richard Waters.
Front: Thomas Schofield (81) father of the author, Alice Schofield (79)

Return to Part 2 AFTERMATH ...