'THE GREAT WAR', 'THE WAR TO END WAR', 'WORLD WAR 1'
'What passing-bells for these who die as cattle?
- Only the monstrous anger of the guns.'
from 'Anthem for Doomed Youth' by Wilfred Owen
CONSCIENTIOUS OBJECTION IN WW1
Typical Charge Sheet for failing to obey orders on arrival at Kinmel Park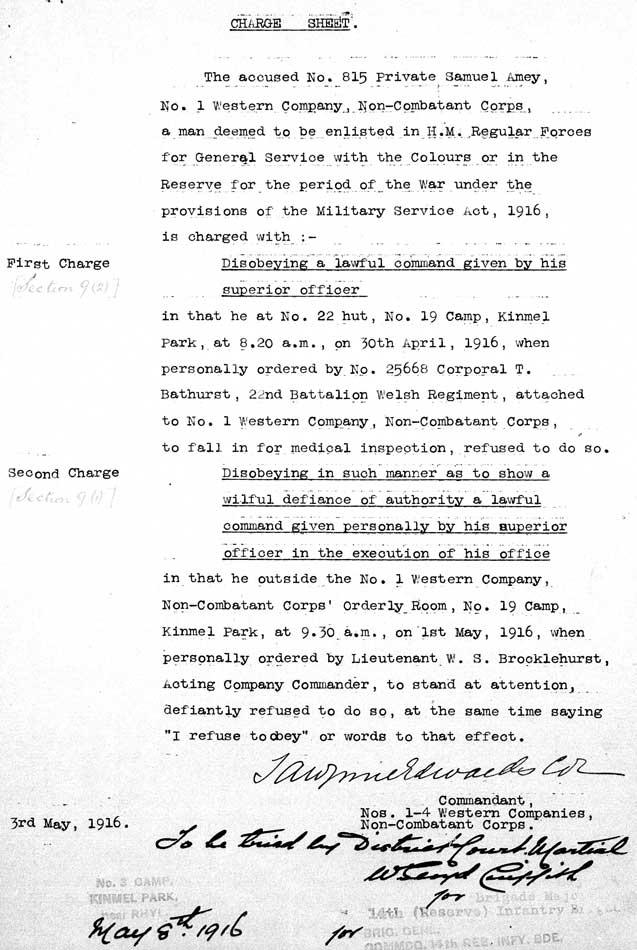 Typical Charge Sheet
for failing to obey orders on arrival at Kinmel Park [Training camp in Nth Wales]
First Charge : Disobeying a lawful command given by his superior officer.
Second Charge : Disobeying in such a manner as to show a wilful defiance of authority by a lawful
command given personally by his superior officer in the execution of his office.

If you have Oldham and District items that we can include on our website, PLEASE visit the information page to find out how you can help.