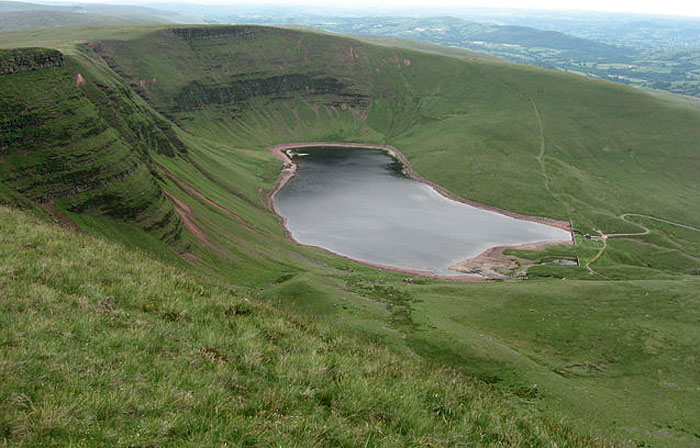 Construction of the Reservoir
Councillors wishing to view commencement of the work in 1914 took the train to Llangadog, then pony and trap 9 miles up to Blaenau Farm. They then walked another mile and a half, climbing 800 feet in the process.
175 Irish navvies were housed in two large huts with bunkbeds, they had a shop, a canteen and a small hospital. All materials had to be transported from Llangadog station. Because of the tough conditions the Irishmen refused to work and departed from the site.
In 1916 two hundred conscientious objectors were drafted in to complete the work. Among their number were accountants, an architect, teachers and a concert pianist, men unused to hard manual work. They worked under a strict regime in tough conditions. Many absconded.
William Edward Burns and local conscientious objector Frederick Haslam worked here. Burns absconded and was on the run until he gave himself up in September 1917.
Contributed by Dorothy Bintley